Home
»
Basement Waterproofing
Our Basement Waterproofing System in Milwaukee & Nearby Areas in Wisconsin & Illinois
We offer effective solutions for all types of basement waterproofing problems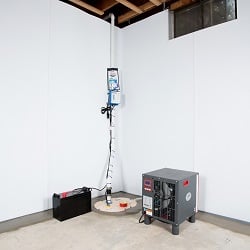 Keep your basement dry. Our SaniDry® dehumidifier represents the ultimate in basement moisture and humidity control.
Homeowners with a wet, damp basement often feel overwhelmed by the damage. That is why we at Badger Basement Systems offer the most reliable basement waterproofing products and solutions on the market. Our specialists can expertly assess the cause of your wet basement issues, examining musty odors, mold growth, and more to provide you with a superior basement waterproofing system that will keep your below-grade space dry and secure for a lifetime.
If you have water in your basement or want to learn more about our basement waterproofing solutions, call us today at 1-844-225-3694 or click below. We offer free estimates in Milwaukee, Madison, Rockford, IL, and many surrounding areas.
---
---
Causes of a wet basement
Basement waterproofing issues can happen without heavy rains or standing water. So, if you still see water infiltrating your basement through a wall or floor crack, then what could be the cause?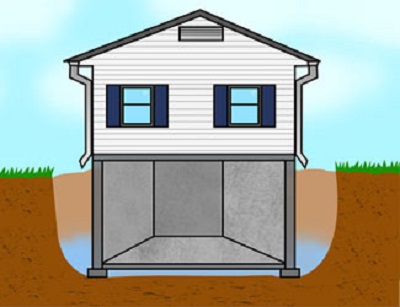 The Clay Bowl Effect
Excavated soil that's replaced around a finished foundation isn't as compact as the undisturbed soil. As a result, the soil absorbs water, rapidly enclosing the house, adding pressure on the foundation and causing cracks.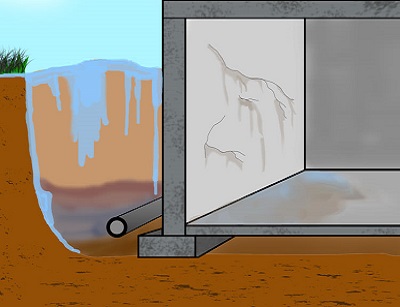 Hydrostatic Pressure
As your foundation soils become saturated with moisture, they swell and put tension on your foundation. Water then infiltrates your below-grade space through any opening available, including cracks, pipes, windows, or other holes.
---
---
Our certified basement waterproofing solutions
It is difficult to sell a home with a wet basement, as it is one of the most serious deterrents for potential buyers. Look no further than the superior basement waterproofing products and solutions from Badger Basement Systems, guaranteed to restore your wet basement and provide added protection.
Badger Basement Systems' basement waterproofing solutions include:
Perimeter drainage systems
Doorway drainage systems
Waterproof wall products
Waterproof flooring
Wall and floor crack repairs
Replacement windows
Water heater flood protection
Our basement waterproofing system comes with a lifetime, written warranty that can be transferred to future homeowners. So not only will our system restore your home's value, it will also add confidence to any future home buyers!
Six great reasons to choose us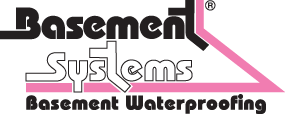 Superior products: Basement Systems® contractors use a comprehensive line of certified, award-winning products that have been keeping basements dry and secure for over 25 years.
Fast, expert installations: With fast installations, most projects can be completed in just one or two days.
Experienced crews: Our specially trained contractors are committed to installing your system quickly and professionally. Each member of our crew is a waterproofing specialist who restores and dries basements daily.
Cost-effective system: With waterproofing systems and solutions that can be customized to suit your budget, and that costs half as much as standard exterior waterproofing methods, our solutions can affordably improve your finished or unfinished basement!
Locally-owned and operated company: Badger Basement Systems is the locally owned and operated member of the Basement Systems network. We have products and training that simply can't be beaten!
Free waterproofing Estimates: We offer free waterproofing estimates to homeowners in our service area. Our estimates come in writing, and there's no obligation!
---
Related Videos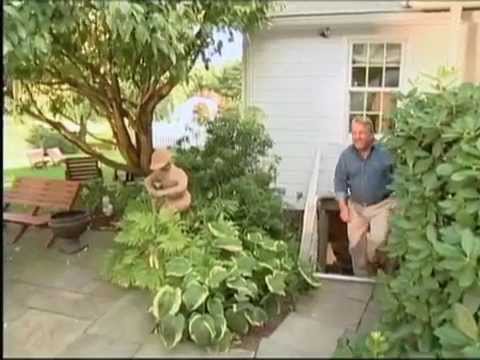 How to Waterproof a Basement | Ron...
Like many homeowners across the US, Ron Hazelton had a flooding basement which kept him awake during heavy... Watch Video »
---
Why is my basement flooding?

Basements are prone to flooding by design since they are typically built below ground level. Basements often flood during times of heavy rain or snowmelt, but flooding can happen even during dry weather. Aside from flooding in your neighborhood or a plumbing leak, there are several other sources of water in the basement, including surface water, groundwater, or sewer water backup. Surface water from overflowing gutters, downspouts, or sloped pavement or landscaping can pool next to the foundation and seep or leak into the basement. When the groundwater level rises above the level of the basement floor, hydrostatic pressure pushes water through cracks in the foundation. An overwhelmed sewer system or clogged sewer line can cause a backup of water in the basement.

When your basement floods, call a restoration contractor who can help with cleanup, then have your home inspected by a basement waterproofing professional. We can provide a no-charge evaluation and design a custom waterproofing solution to prevent future water damage.
Do I need basement waterproofing?

Basement waterproofing involves a range of techniques and waterproofing products used to prevent water leaks or seepage and reduce the risk of a flooded basement. Water in your basement can damage walls, floors, carpeting, and furniture and lead to mold growth. A wet basement can also lead to ruined irreplaceable items, including photos, antiques, and family heirlooms.

If the water in your basement is a recurring problem, have your home checked to determine the source of the water in your basement. We will conduct a no-charge thorough inspection of your home and design a custom solution for your specific basement water problem.
Can I waterproof my basement myself?

Depends. The source of your wet basement problem will determine the best approach to waterproof your basement. Sometimes, the solution to a wet basement is as simple as keeping water away from the foundation with high-quality gutters and downspouts and proper yard grading. Many homeowners try DIY, off-the-shelf solutions for a quick, temporary fix. But if entire walls are wet, water is coming up through the floor, or there's standing water in the basement during heavy rain, it might be time for a long-term, permanent solution, including a heavy-duty sump pump and interior drainage system installed by a waterproofing contractor.
What kinds of basement waterproofing services do you offer?

We offer a range of basement waterproofing services to prevent potential water leakage and remove water that enters the basement.

Badger Basement Systems provides no-charge inspections to check for leaky basement windows or window wells, wall or floor cracks, bowing walls, wet or damp basement walls, exterior drainage issues, and equipment issues, including sump pump failures or drain clogs. Depending on your unique situation, we can design a customized solution for your wet basement problem. Basement waterproofing typically involves an interior drainage system, sump pump installation, and foundation crack repair. We also use techniques to prevent water from entering the house, including the use of downspout extensions to direct water away from the foundation. To prevent mold and mildew caused by excess moisture and humidity, we can install a high-performance, self-draining basement dehumidifier.

Our long-term basement waterproofing repairs are designed to keep your basement dry and the air healthy all the time.
How do you waterproof a finished basement?

Waterproofing a finished basement can require pulling up carpeting and removing drywall, if there's damage from water and moisture.

To reduce basement humidity and prevent water from entering the basement, you should take steps to keep water away from the foundation, including installing gutters and extended downspouts and sloping the soil around the foundation away from the house. To reduce musty basement smells and prevent mold and mildew growth, we can install a large-capacity basement dehumidifier to remove excess moisture throughout the year. For leaks and standing water, have your basement inspected and consider having an interior drainage system installed to direct water in the basement to a sump pump that will pump the water out. For damp basement walls, we offer a range of basement wall products, including insulated wall systems to prevent mold and mildew problems and create a comfortable space.

If you're planning to upgrade your finished basement, we offer a complete basement finishing system that includes wall, floor, and ceiling materials that are mold and mildew resistant.
Get a free estimate on our expert basement waterproofing system
With an experienced crew of basement waterproofers, who are specially trained to skillfully restore your basement or crawl space, Badger Basement Systems has the drive, the know-how, and the superior products to provide the best service around.
So contact the contractors who can keep your basement dry, whether your below-grade space leaks, floods, has mold growth, mildew, or musty odors, we have these solutions and more! Call 1-844-225-3694 or click below to schedule a free estimate in Madison, Milwaukee, Janesville, Rockford, West Allis, Racine, Waukesha, Eau Claire, La Crosse, and nearby in Wisconsin & Illinois today -- we will send one of our certified basement waterproofing specialists to conduct a thorough inspection of your home's basement foundation.